Attorneys
James S. Green Jr.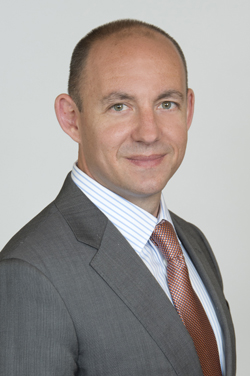 Partner
302.467.4426
green@lrclaw.com





Practice Areas: Bankruptcy and Commercial Litigation
Jim concentrates his practice in the area of commercial bankruptcy litigation.  Jim's practice also extends to all areas of business litigation, including first-chair trial experience in the United States District Court for the District of Delaware, the United States Bankruptcy Court for the District of Delaware, the Delaware Court of Chancery and the Delaware Superior Court, Complex Commercial Litigation Division. Jim regularly serves as Delaware counsel for Hatch-Waxman patent Litigation in the Delaware District Court, and he appears before other federal and state courts in Delaware representing a range of clients, including: financial institutions, bankruptcy debtors, bankruptcy trustees, bankruptcy committees, individual creditors of insolvent companies, as well as officers, directors, and shareholders involving matters of Delaware corporate jurisprudence, receiverships in the Court of Chancery, and local and national Delaware business entities.  Jim has extensive experience resolving discovery issues, including promoting efficiencies of complex E-discovery and managing multi-party and third-party discovery.
Jim is a member of and active participant in the Federal Bar Association, Delaware Chapter; the Delaware State Bar Association; the American Bankruptcy Institute, Litigation Section; the American Bar Association, Business Litigation Section; and the Richard S. Rodney American Inn of Court. He currently holds leadership positions with the ABI Litigation Section and the ABA Business Litigation Section Intellectual Property Committee. For the past several years, Jim has co-authored a chapter on corporate law developments in the American Bar Association's Annual Review of Developments in Business and Corporate Litigation treatise.
Jim participates in Delaware's Federal Civil Panel and frequently is engaged on other pro bono litigation matters, and he currently serves as Secretary of the Board of Directors of Concord Soccer Club.
Education
Widener University School of Law, J.D., cum laude, 2003
Articles Editor of The Delaware Journal of Corporate Law, Volume 28;
Judicial Externship for The Honorable Thomas L. Ambro of the United States Court of Appeals for the Third Circuit
Gettysburg College, B.A., cum laude, Philosophy, 1999
Admissions to Practice
Delaware
United States Court of Appeals for the Third Circuit
Jim's recent representations include:
Litigation counsel to debtor SW Liquidation, LLC relating to plan-related disputes. In re SW Liquidation, LLC.
Litigation counsel to plaintiff post-confirmation general unsecured creditors trust, asserting D&O liability claims, including breach of fiduciary duty, fraudulent transfer, breach of contract, among other claims, relating to the demise of debtor. Lipscomb as special Trustee of the LMI GUC Trust v. Clairvest, et al., Adv. Pro. No. 15-51069 (CCS).
Litigation counsel to Official Committee of Equity Security Holders relating to sale and plan-related disputes. In re Tuscany Int'l Holdings.
Co-counsel to Official Committee of Unsecured Creditors in prosecuting one of the United States' largest failed leverage buyouts. Lead discovery efforts to trace over $8 billion in prepetition transfers. In re Tribune Company.
Bankruptcy trial counsel for bank lender group, leading to favorable settlement during Third Circuit appeal. In re W.R. Grace & Co., Case No. 01-01139 (KJC), Doc. Index 31604 (Jan. 17, 2014) (Order).
Co-counsel to defendants in Delaware District Court stockholder class action suit, achieving favorable settlement. Tuttle vs. Agile Sky Alliance Fund, et al., Case No. 13-cv-00802-RGA, Doc. No. 22 (Nov, 25, 2013) (Order).
Successfully moving to stay advancement action brought by former manager of a Delaware limited liability company in favor of arbitration pursuant to arbitration clauses in separate agreements with the manager. Anshan (Andy) Li v. Standard Fiber, LLC, 2013 Del. Ch. LEXIS 83 (Del. Ch. Mar. 28, 2013).
Securing a novel contempt order in the Delaware Court of Chancery permitting client, a significant investor in defendant Delaware corporation, to "put" his shares in the company, followed by the appointment and representation of a receiver to seize company assets in the British Virgin Islands, Hong Kong, China, and New York to obtain payment for the client's shares. Deutsch v. ZST Digital Networks, Inc., C.A. No. 8014-VCL (Del. Ch. Mar. 20, 2013) (Order).
Co-counsel to defendants Japanese parent of Delaware debtor and its directors and officers, achieving settlement of bankruptcy claims and multi-million dollar adversary proceeding after successful mediation. In re Autobacs Strauss Inc., Case. No. 09-10358 (CSS), Doc. Index 1817 (April 23, 2013) (Order).
Additional decisions representative of the types of matters Jim handles can be viewed through the links below.
Selected Bankruptcy Representations
Chapter 11 Debtors:
AES Thames L.L.C.
ALC Holding, Inc. (American Laser Centers)
LTAP US, LLP
M.P.C. Computers, LLC (Special Counsel)
Pecus ARG Enterprises, Inc. (Black Angus Steakhouse)
Rouge Industries, Inc. (Special Counsel)
SW Liquidation, LLC (Saladworks)
Skybus Airlines, Inc.
SweetskinZ Holdings, Inc.
Official and Unofficial Committees:
AstroPower, Inc.
Global Power Equipment Group, Inc.
Landauer Healthcare
Stone & Webster, Inc.
Tribune Company
Tuscany International
Major Creditors and Other Parties In Interest:
American Home Mortgage Holdings, Inc. (Warehouse Lender)
Just For Feet (Secured Lender)
Autobacs Strauss (Major Creditor)
Bethny, LLC (Secured Creditor)
Bi-Lo LLC (Major Creditor)
Bruno's Supermarkets, LLC (Major Creditor)
DVI, Inc. (Major Creditor)
Hawker Beechcraft (Secured Creditor)
Just For Feet (Major Creditor)
Qimonda (Major Creditor)
Refco (Major Creditor)
VeraSun Energy (Major Creditor)
WCI Communities (Major Creditor)
Winstar Communications (Major Creditor)
W.R. Grace (Major Creditors)
Bruno's Supermarkets (Major Creditor and Asset Purchaser)
Fleming Companies (Major Creditor)
Recent Representative Opinions:
ReCor Medical, Inc. v. Warnking,
2013 Del. Ch. Lexis 142 (Del. Ch. May 31, 2013), aff'd,
85 A.3d 89 (Del. 2014) (Table).
RBC Capital Markets, LLC v. Educ. Loan Trust IV,
2011 Del. Ch. LEXIS 185 (Del. Ch. Dec. 6, 2011).
2013 Del. Super. Lexis 262 (Del. Super. May, 31, 2013), rev'd,
87 A.3d 632 (Del. 2014).
2013 Del. Ch. Lexis 83 (Del. Ch. Mar. 28, 2013).
476 B.R. 843 (Bankr. D. Del. 2012).
American International Group, Inc. v. Greenberg,
965 A.2d 763 (Del. Ch. 2009).
US Bank, N.A. v. US Timberlands Klamath Falls, LLC,
864 A.2d 930 (Del. Ch. 2004).